Lessons from three different cases.
In the face of increasing risks to critical infrastructure in the energy transmission sector, it is essential that companies take proactive measures to safeguard their assets. Electricity and power supply have become an indispensable part of our daily lives, powering everything from our homes, cars, devices and offices to our hospitals and schools. But have you ever stopped to think about how we are able to enjoy a stable and reliable electricity supply? The answer lies in technology. Technology advances made it possible to generate, distribute and use it on a large scale, ensuring reliable supply.
Thanks to this technology, we can now take for granted that we will have electricity available whenever we need it. We can power our homes, charge our devices, and keep our cities running smoothly without having to worry about the reliability or stability of our electrical systems. And as technology evolves, electricity will become even more efficient, reliable, and sustainable.
However, the perception that electricity supply is always reliable is not a reality as our dependence on it grows along with power consumption. The consequences of a failure in the supply can cause outages, loss of profit for businesses, social issues, and endangerment of lives. Companies owning damaged assets may face legal issues, reputation crisis, investigations, and penalties.
BREAKING: Much of the Metro area of Puerto Rico, the most populated area of the island, is without power right now after an explosion & fire at a power plant in the San Juan. I'm working to get more information from @lumaenergypr which hasn't released any details, yet. pic.twitter.com/3ejpfBIH89

— David Begnaud (@DavidBegnaud) June 10, 2021
At the same pace, technology has also impacted crime, posing a new risk to important infrastructure that could compromise the entire transmission grid without time to respond.
On the news worldwide we face on daily basis news like these:
On June 2021 NPR News reported that "A fire and Cyberattack cause major blackouts across Puerto Rico", at the peak of this incident more than 800.000 customers were without power because of the blackout. Also, the company was hit in its website and mobile app; in a press release the company stated, "regrets that its customers experienced the inconvenience the attack may have caused and looks forward to continuing to provide them with an exceptional customer service experience.". The governor of PR pledged to the federal authorities and the FBI to make further investigations and find the person responsible for this attack.
As power supply grows in developing countries, transmission grids face increased exposure to extreme weather conditions like heat, wind, and storms. In a recent incident in Ivory Coast, a transformer explosion caused disruptions in electricity supply; "Following the explosion of one of the transformers of the CIE 225 Kv substation, on the night of last Monday, an incident which caused a fire and a disruption of the supply of electricity in certain municipalities of Abidjan and towns in the interior of the country."
The Minister of Mines emphasized the need to investigate and protect electricity transmission and distribution infrastructures during periods of high heat, and he was clear on the subject: "it is also necessary to look into electricity transmission and distribution infrastructures, especially during this period of high heat, in order to see what needs to be done to better protect them".
SUMMARY OF CONSEQUENCES

Two cases, with different scenarios but significant consequences, lead to the same conclusion: energy transmission systems are critical infrastructure, and companies must evaluate risks and potential outcomes of incidents. The rising threat of physical disruptions, cyberattacks, and extreme weather conditions underscores the need to safeguard these key assets more than ever.
Now, let's look at another case in which the company involved took a different approach to the way they take care of their key assets.
NamPower, the sole transmission system operator in Namibia, offers a case study on the effectiveness of implementing preventive measures to safeguard critical network assets. By putting in place an asset management plan and following IEC and IEEE standards for protection and safety protocols, they were able to continuously optimize and streamline their asset management practices. NamPower installed the TRANSFORMER PROTECTOR (TP) in 2015, to safeguard their assets. The cost-benefit evaluation of installing the TP in their transformers showed that the decision to install the Sergi TP on all indoor substation and strategic network transformers, as well as reactors ≥40 MVA or with a high voltage of ≥220 kV, was based on the application of this methodology.
According to Gerhard Myburgh of NamPower "As a result, asset management practices and approaches for critical network assets need to be continuously optimized and streamlined to improve and overcome the obstacles posed by the network configuration that is still prevalent on critical network substations.". They followed IEC and IEEE standards for protection and safety protocols, and in 2000 they started implementing TP Transformer Protector.
Moreover, The Guardian has published an article showing that leaked documents suggest that Russia has developed a number of cyberattack tools and is engaged in a digital arms race with the United States, United Kingdom, EU, Canada, Australia and New Zealand. One of the tools, a cyberattack program called Vulkan, has been linked to the Sandworm hacking group, which caused blackouts in Ukraine and participated in the Russian operation to influence the U.S. presidential election. Another Vulkan project, called Crystal-2V, is a training platform for Russian cyber operatives and simulates attacks against a range of critical national infrastructure targets. These leaked documents suggest that Russia views attacks against civilian critical infrastructure and manipulation of social networks as a mission to attack the enemy's will to fight.
These cases demonstrates the importance of evaluating risks and potential outcomes of incidents and taking active preventive measures to safeguard critical infrastructure in the energy transmission sector. Companies should consider multiple factors beyond the obvious risks and take proactive steps to ensure the reliability and stability of their electrical systems.
The Transformer Protector TP is a specialized device that safeguards power transformers from external faults and helps to minimize transformer damage and downtime. It is equipped with sensors and algorithms that monitor various electrical parameters of the transformer, including voltage, current, temperature, and frequency, and can quickly detect abnormal conditions such as overvoltage, undervoltage, overcurrent, and internal faults. When such conditions are detected, the TP triggers an immediate response to isolate the transformer from the power grid, preventing further damage and minimizing the impact on the power system.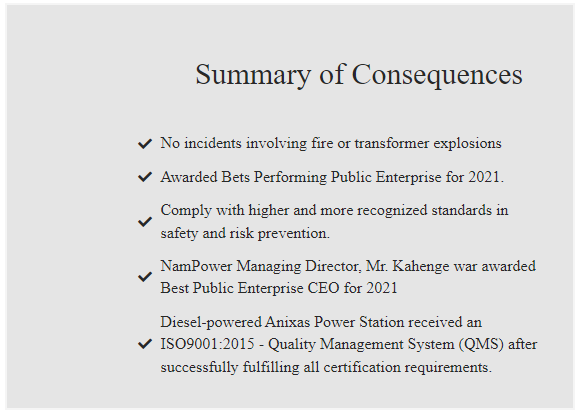 In conclusion, transformers are crucial assets due to their important role in our power generation, transmission, and distribution system. Failures or incidents can have consequences beyond just the cost of repairing the damaged equipment, and new crime methods and extreme weather conditions call for active prevention measures for transformer fires and explosions. Risk assessments for key transmission assets should consider multiple factors beyond the obvious risks.